So I've been slowly transforming our old playroom into a home office/craft room. Here's what it looked like before…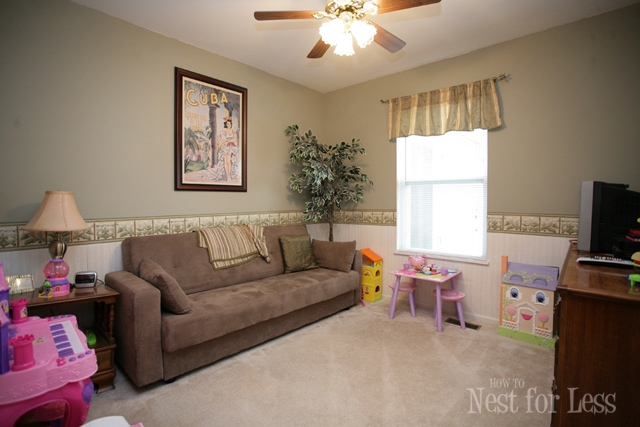 Toys everywhere, a large dresser filled with off-season clothes, outdated drapes, and chair rail border… yeah, desperately in need of a makeover.
The first step in transforming my new space: painting the walls yellow! I chose Evening Glow in an eggshell by Olympic.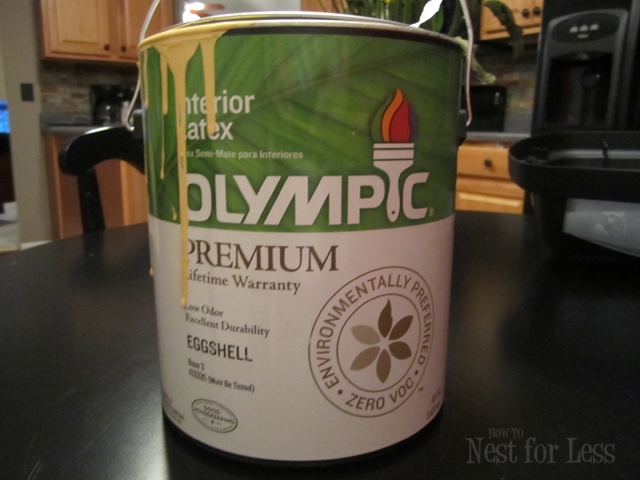 It was a little bright and overwhelming at first, but I was hoping a stencil would calm down the color! See that painting behind my Pier 1 sawhorse desk? Totally my inspiration for this room!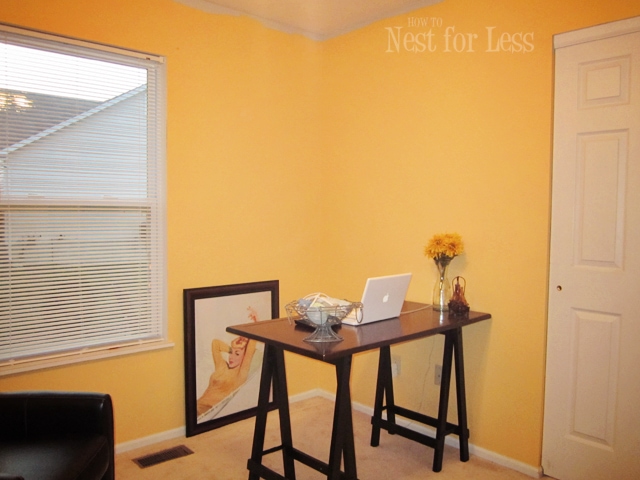 I had such wonderful response from my daughter's bedroom stencil a couple months back that I decided to use another design from Cutting Edge Stencils. This time I chose the Marrakech Trellis Allover Stencil. LOVE.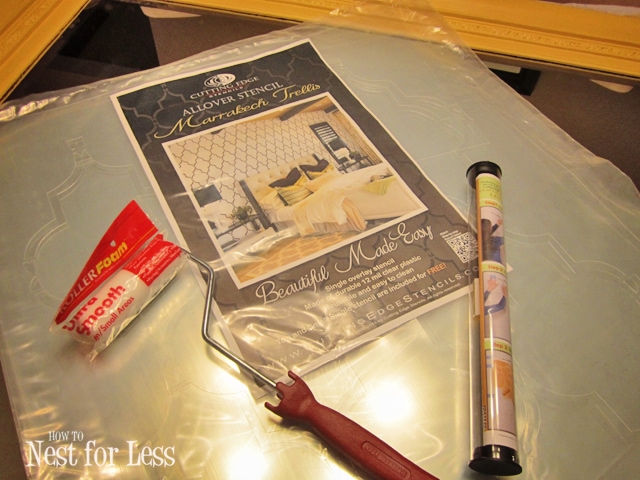 I chose the longer version (sheet is 24×40″). BONUS: it came with the top part of the stencil and a small single stencil to help with the corners and edges.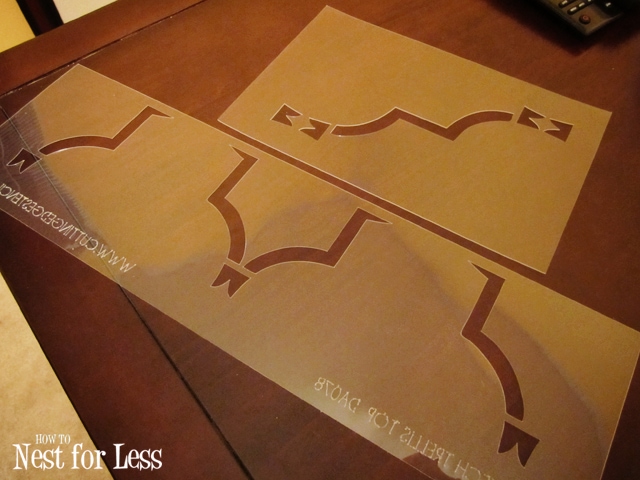 I also got Cutting Edge Stencil's clip on level. This is the best investment ever! It just clips onto the top of your stencil and let's you know if everything is level. Trust me, when you're stenciling an entire room, this is worth every penny!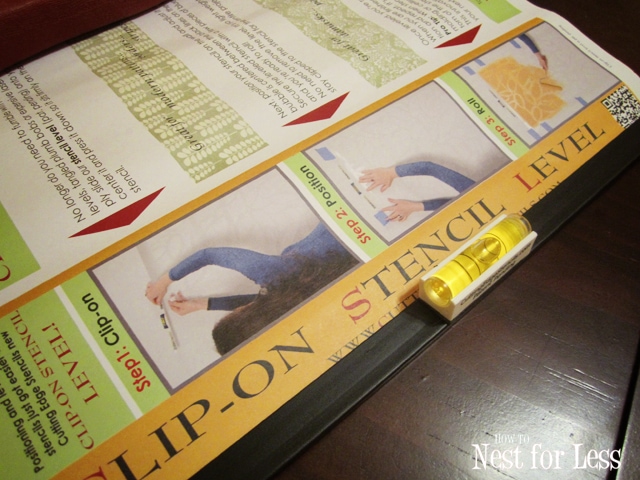 For the color of the stencil on the yellow wall I chose Ultra White eggshell paint by Valspar.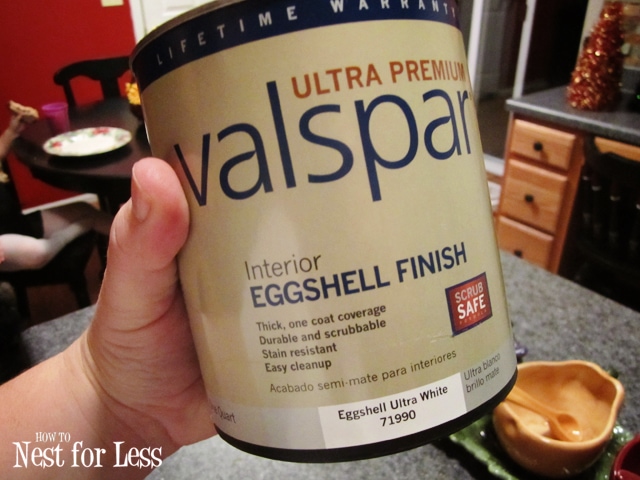 I got my handy dandy little roller ready and I was off to work!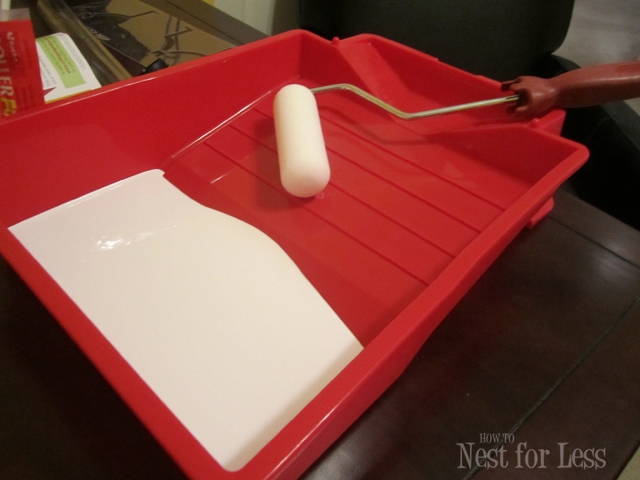 I started in my most visible corner by attaching the large stencil to the wall with blue painter's tape.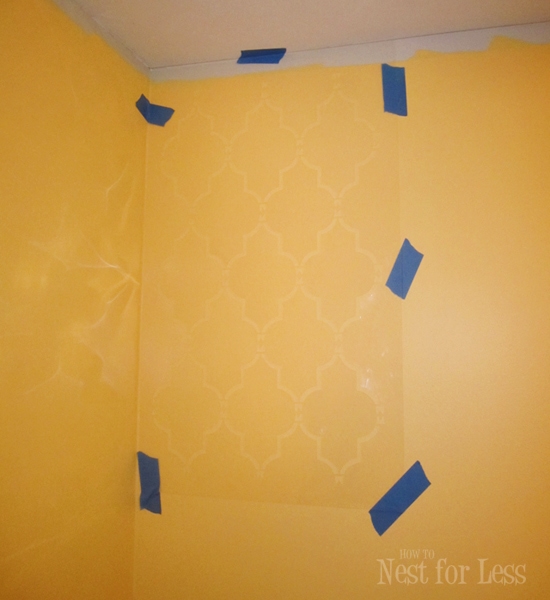 I put a little paint on my roller and worked my way across the large stencil. I immediately pulled up the stencil to see my result. BEAUTIFUL!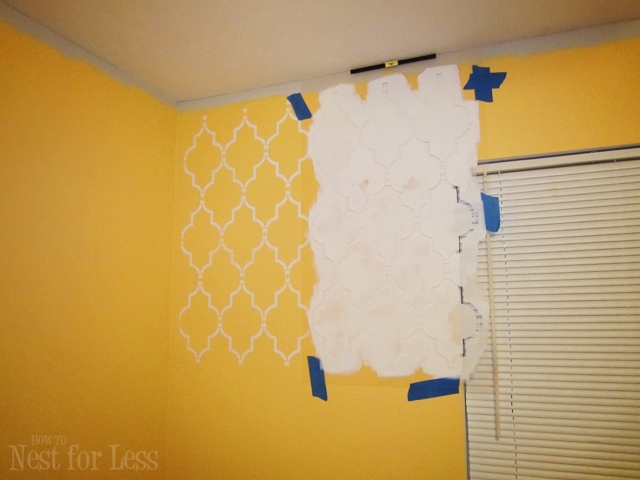 To line up with the next part you're about to paint, just overlap the stencil with what you've already painted on the wall. It's really that simple. Plus the clip on level really helps!!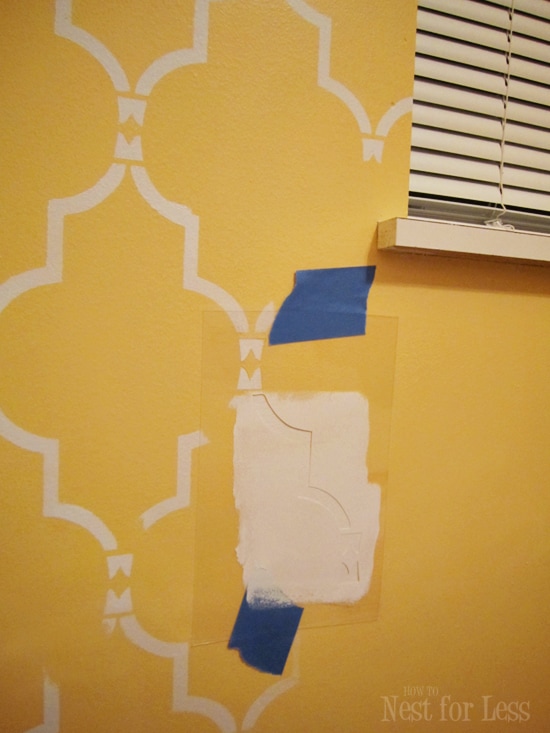 The little bonus stencils really helped me around the window, corners and light switches. Once I got past those areas, the rest of the stencil went relatively quickly! I worked on it last Wednesday and Thursday evenings after work for about 2-3 hours each night. Yes, might be too much for some, but trust me… the result is worth it! Wanna see?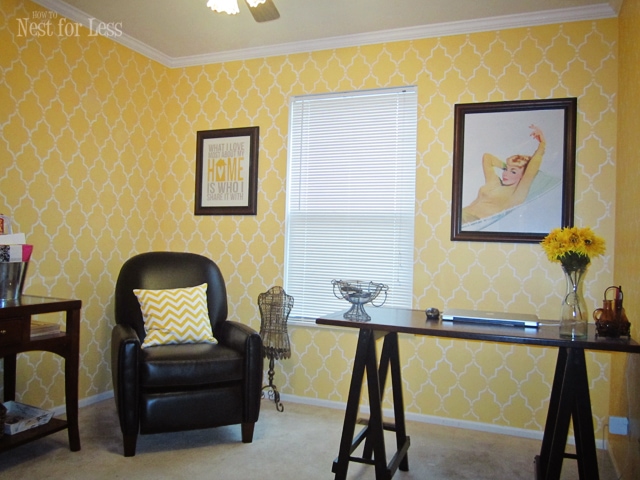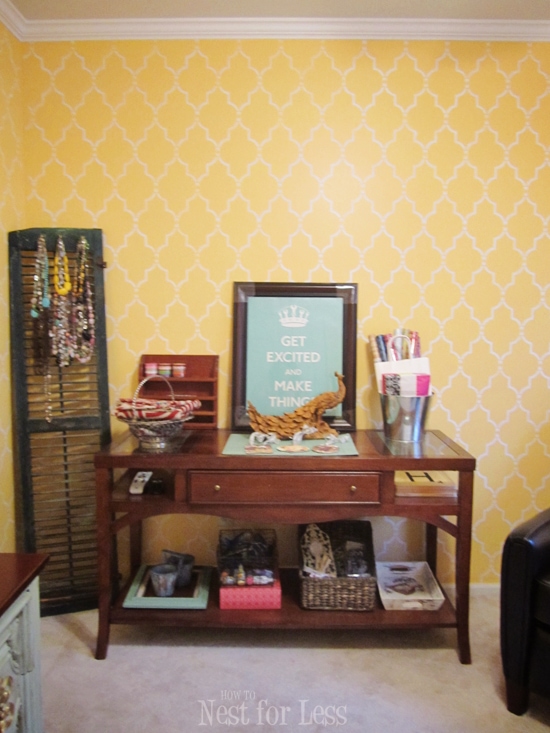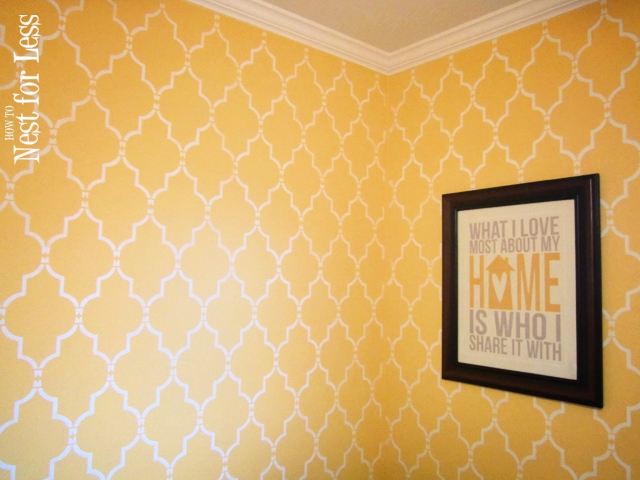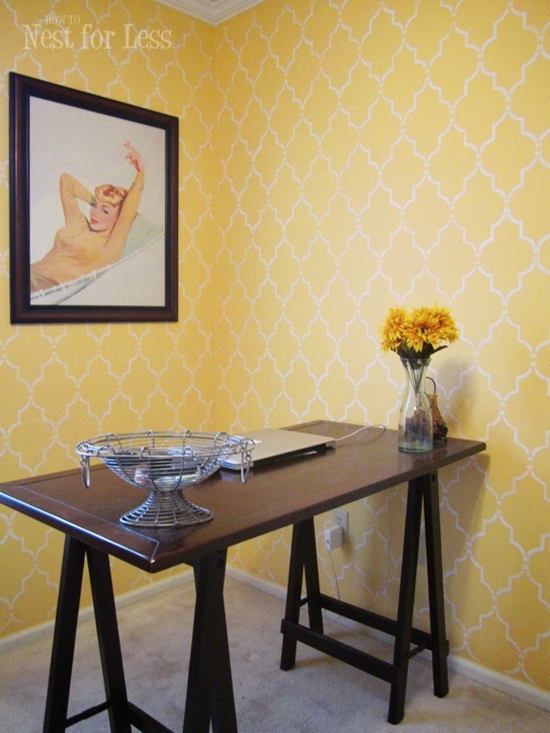 Yes, I am in LOVE with the outcome! I was super weary about the yellow, but the white stencil really calmed it down and gave it a bit of sophistication. I still have a lot to do, like drapes and a desk chair, but I couldn't wait to show you my progress!