Last week I revealed my new sewing desk makeover for my craft room/home office. I love the way the white pops of the yellow stenciled wall, but I needed to create some storage above it for all my crafting tools.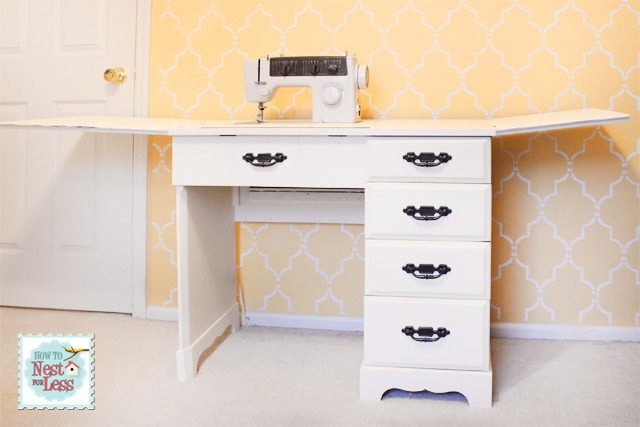 I've been seeing a lot of peg boards recently across the web, so I thought this would be a perfect way to organize my room. I picked up a piece of 4×8′ peg board from Lowe's and had them cut it down to size to fit above the sewing desk.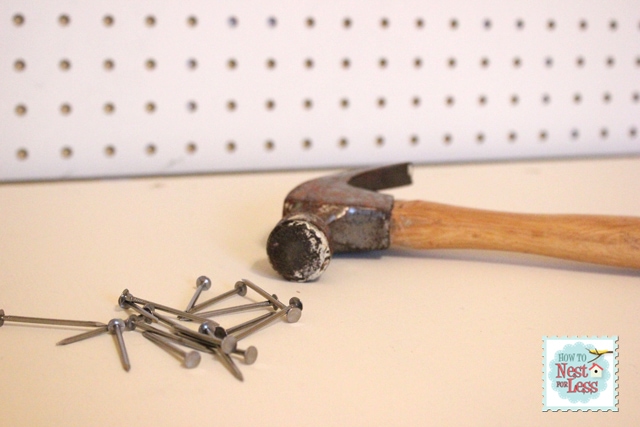 I found the studs in the wall and nailed the board into place.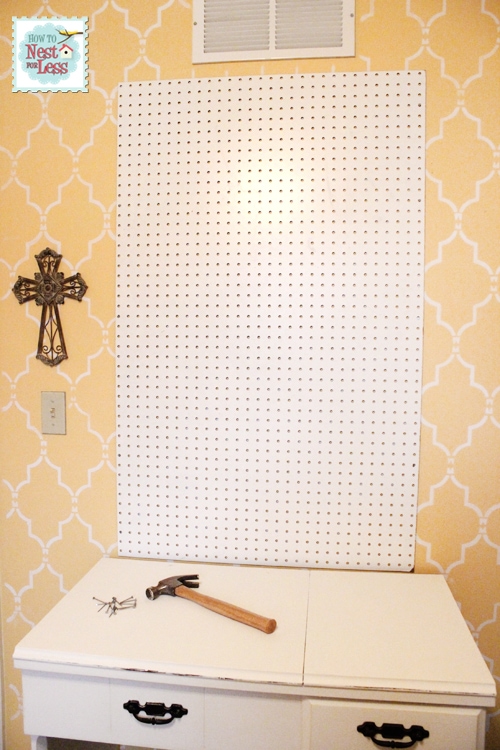 Now we're ready to "make it fancy" according to my 4 year old daughter.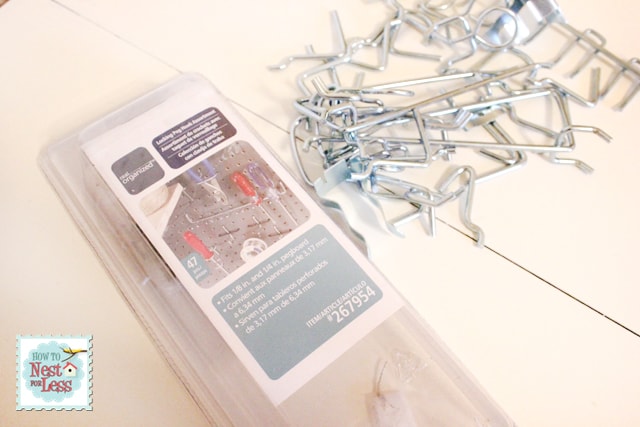 I purchased some peg board hooks from Lowe's as well. These are extremely easy to hang in place and come in a variety of shapes and sizes.
OK, now for some additional bling! I wanted an inspiring message on this peg board as well so I decided to cover some wooden letters in colorful scrapbook paper. I grabbed my mod podge and got to work!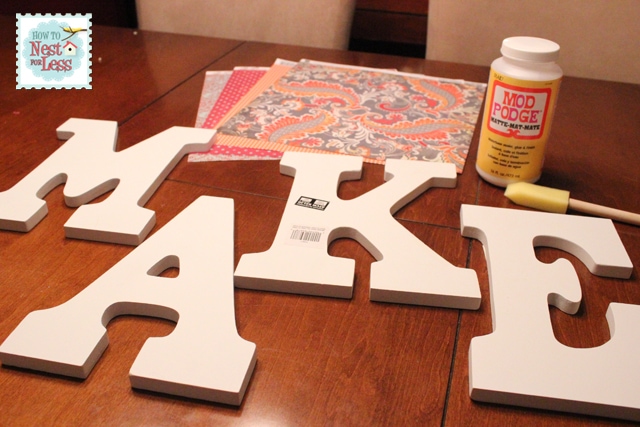 I traced out the letters and trimmed them out of the scrapbook paper.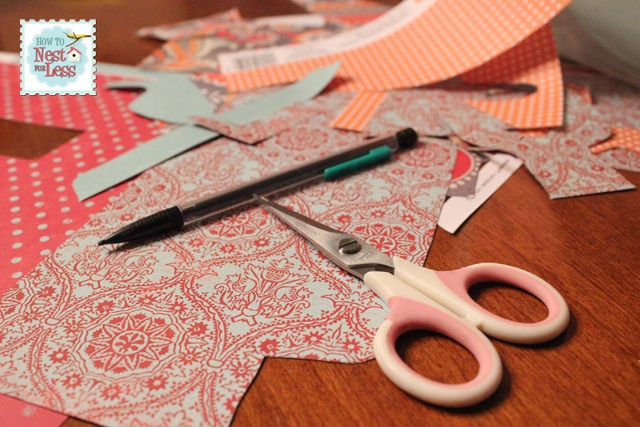 I then used a foam brush to apply the mod podge directly on the wooden letters I bought from Michael's on sale for $2 each.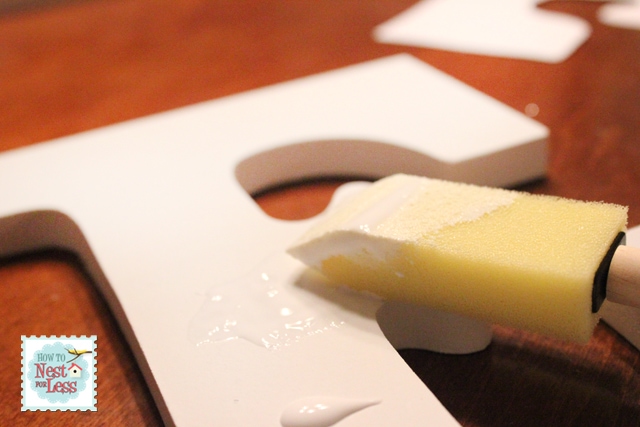 I placed the cut-out letters on the sticky letters and that was it! I used the same technique for the letters on my daughter's bedroom over 4 years ago and they're still 100% perfect!!
OK, ready for the reveal? Get ready for pHoTo OvErLoAd!