Make sure you follow me on Instagram and Pinterest for a sneak peek into my recent projects!
I know it's a little bit early to decorate for Easter, but the amazing weather over the weekend gave me spring fever. I spent some of Saturday and Sunday taking out some old Easter decorations and spread them throughout our home. Come take the tour of some of my favorite spaces…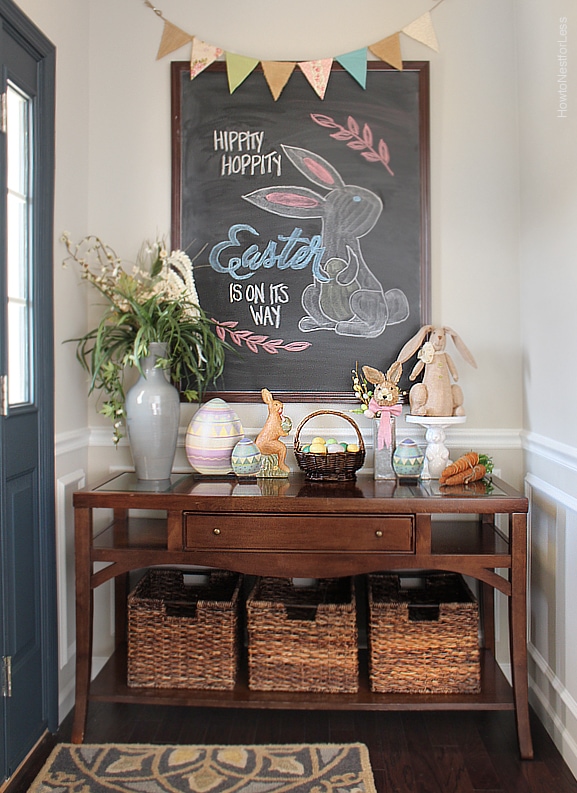 First up is our foyer. I found this large chalkboard on clearance at Hobby Lobby and thought it would be fun to hang in our foyer and decorate for each season. (get the tutorial here)
Most of these items I already had on hand from year's past including the colorful patterned eggs from Red Posie, a local vintage shop.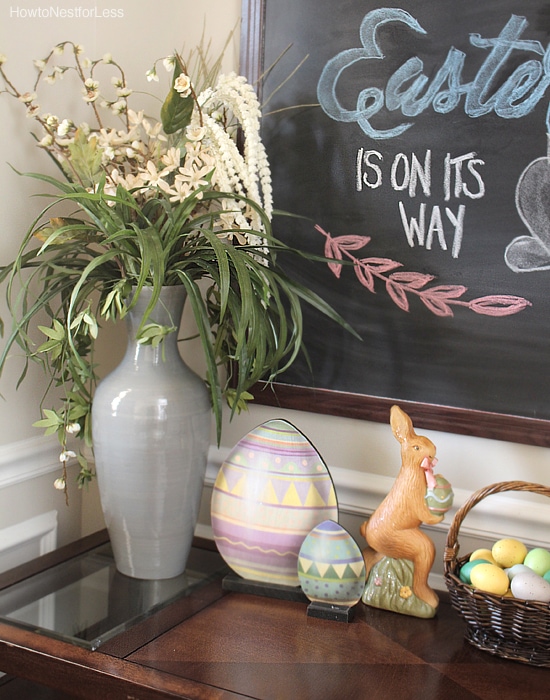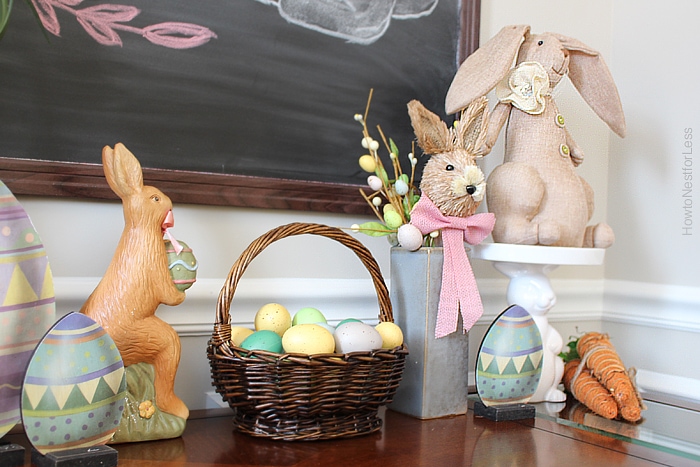 The speckled eggs I used throughout my home (I grabbed about 3 bags of these from Michael's last year). I just love the colors used… not too pastel but still perfect Easter colors.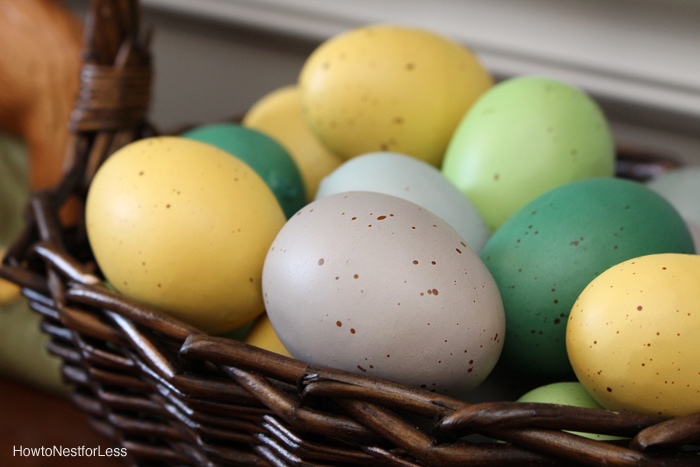 I think the only new thing I bought for our foyer besides the chalkboard is the big fabric bunny and the little white bunny stand underneath it.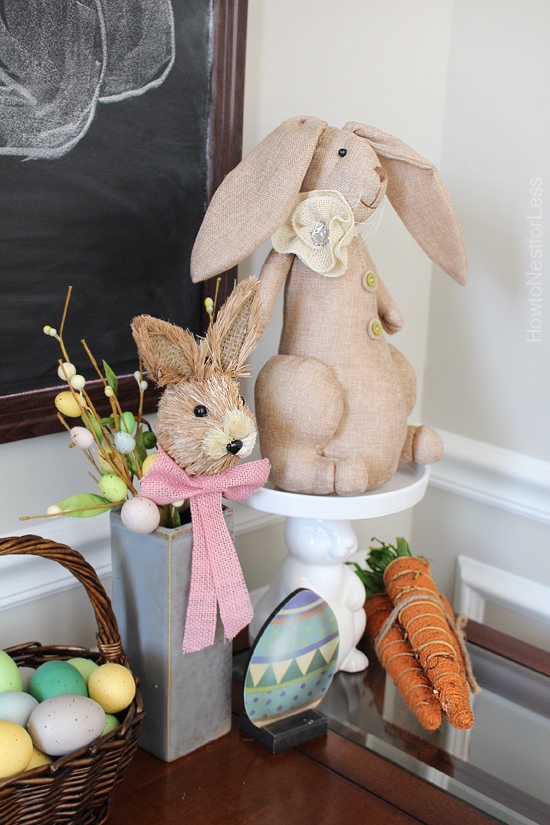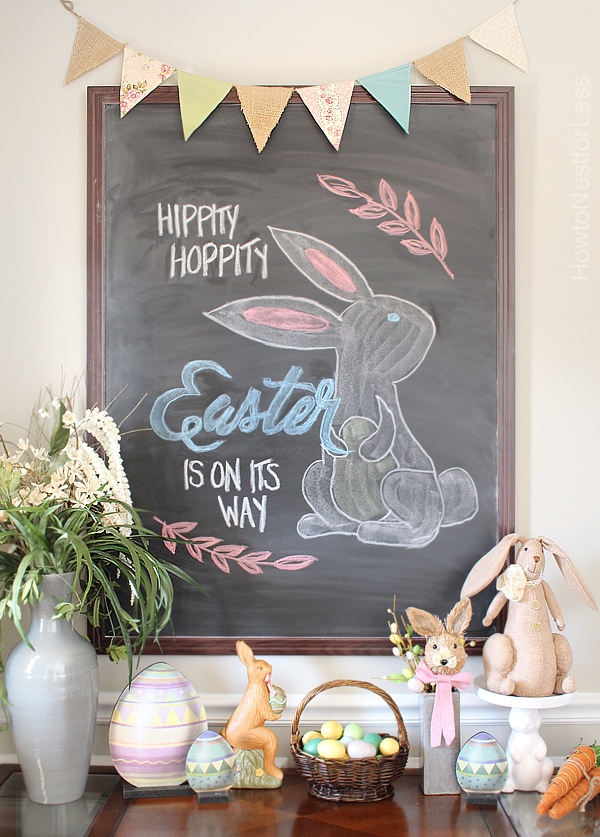 Now onto the family room…
I didn't go crazy in here, just little touches throughout.
This room still has a long way to go with a rug and chairs, etc.
Baby steps, people.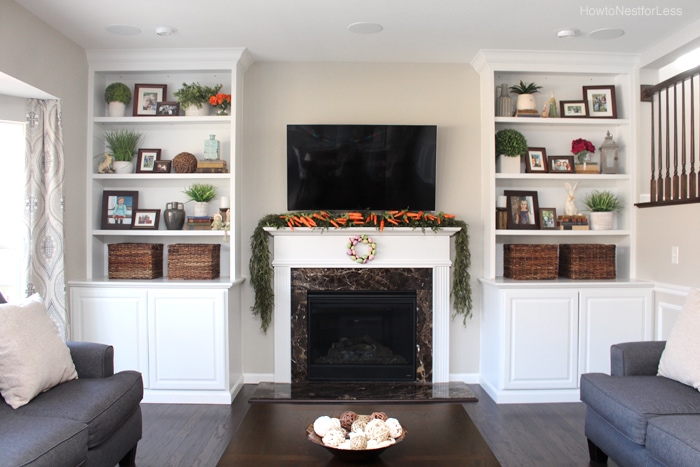 The biggest feature in this room is the fireplace mantel. I added an adorable carrot garland like this one here on top of my existing greenery. Then I hung a little egg wreath from the Dollar Store with a Command Brand hook.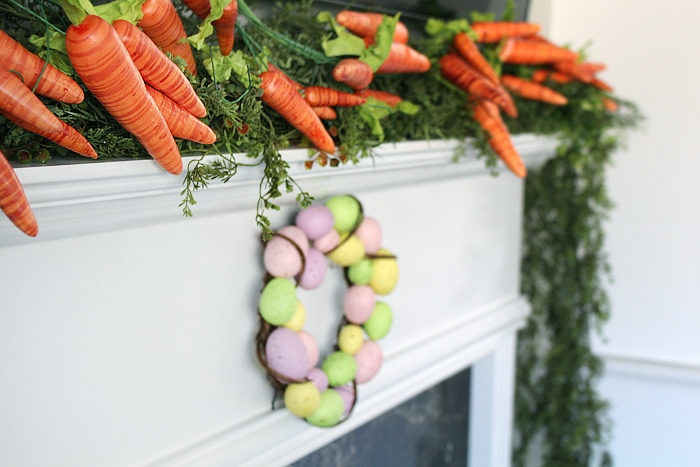 The shelves now have little splashes of Springtime with bunnies in various spots. I didn't remove anything from these bookshelves from the first time I styled them, just added some small Easter décor to the existing space.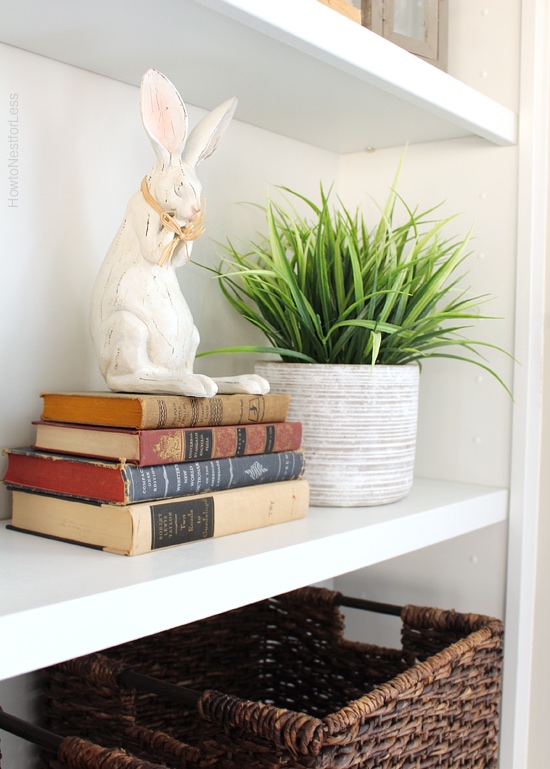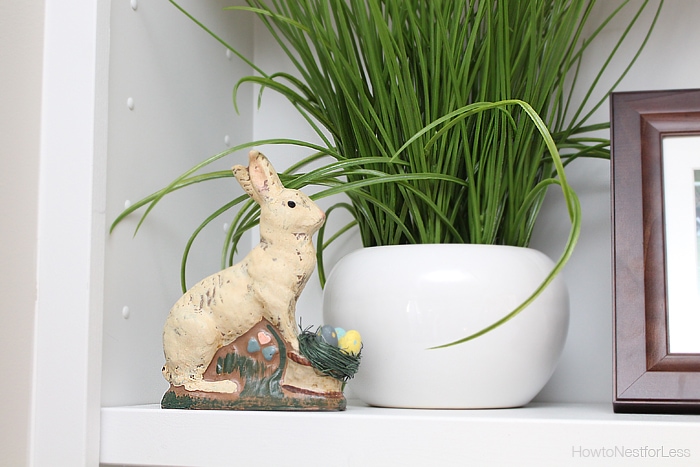 And now to the kitchen…
I didn't add much to the island. Just some cool metal carrots into the greenery.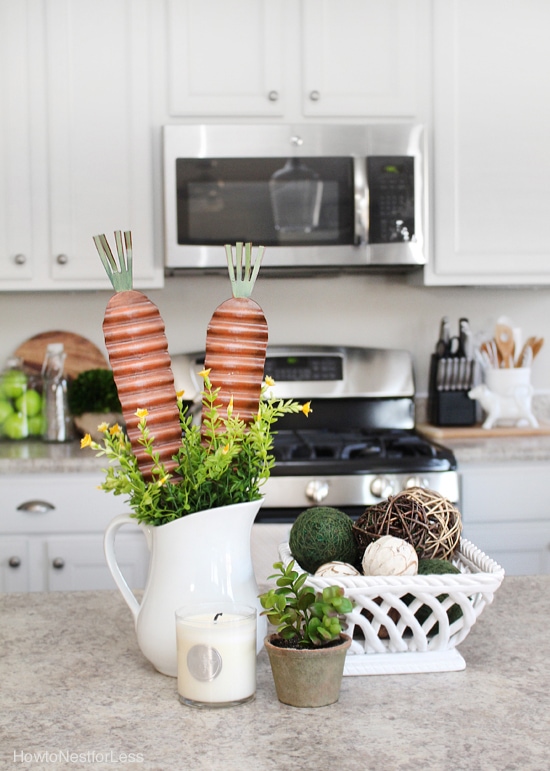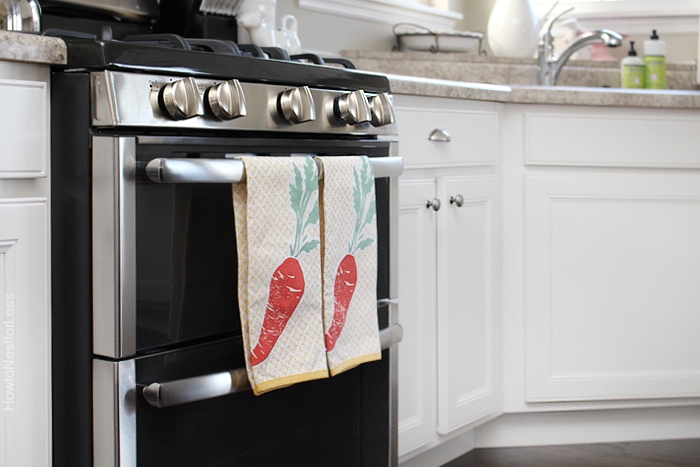 Then I put some carrot hand towels on the stove and one of my favorite Easter printables in a frame on the countertops. You can download this Easter Subway Art printable for free too!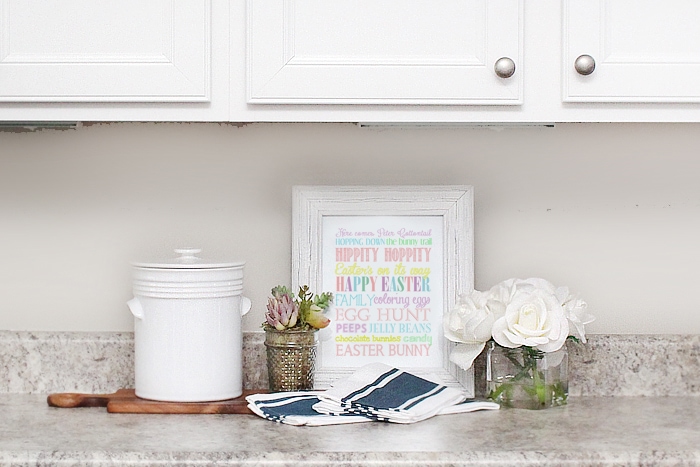 So yeah, not huge changes everywhere,
just little touches throughout our home.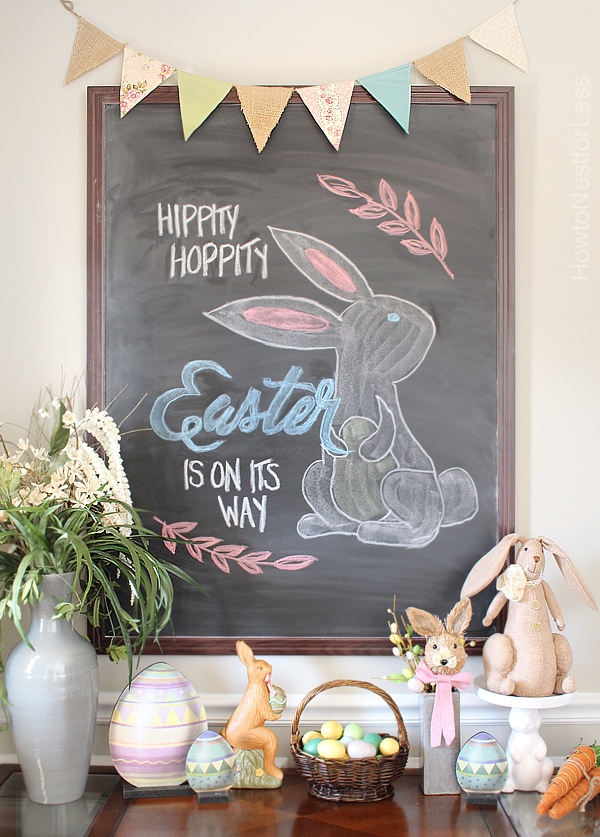 I think my favorite spot is the foyer with the chalkboard.
What about you?
Get the chalkboard art tutorial here!