Deciding between satin nickel vs polished nickel? Polished nickel and satin nickel are both popular choices for decorative hardware. These materials have similarities but also key differences that can influence your decision.
Whether you are trying to make a statement with a bold choice or something subtle, it can be hard to know which is better suited for your project.
In this article, we will compare satin nickel vs polished nickel to help you decide which finish is right for your bathroom or kitchen decor.
What is Satin Nickel Finish?
Whether you're looking for modern, polished kitchen hardware or something more classic and timeless, satin nickel finish can give any space an elevated look and feel.
Satin nickel fixtures feature a softer, muted finish that is ideal for more subtle looks.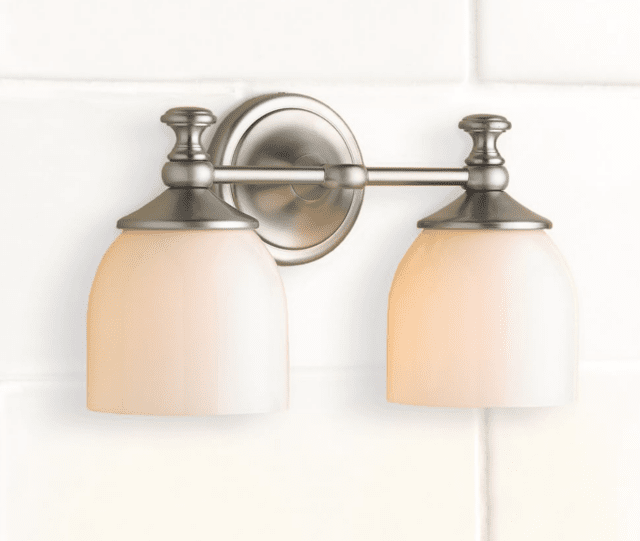 How is Satin Nickel Finish Made?
To achieve the satin nickel finish, copper is plated with a nickel veneer, and then lacquered.
Appearance
Satin nickel is a popular finish choice for hardware, due to the fact that it has a low-gloss, matte sheen and blends well with many types of decor.
It has just enough shine to add an elegant touch without overpowering the rest of the hardware or kitchen fixtures.
Satin nickel does not have a textured appearance like brushed nickel.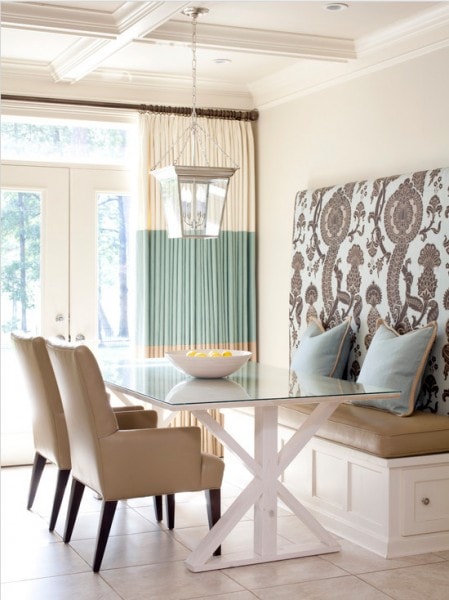 Durability
Satin nickel also extremely durable, making it ideal for areas that experience a lot of hands-on use.
Another advantage of satin nickel is its ability to resist fingerprints, so you won't have to worry about constantly wiping away smudges from the knobs and other surfaces.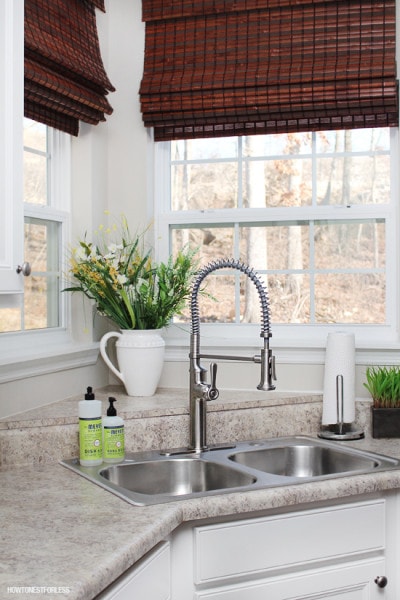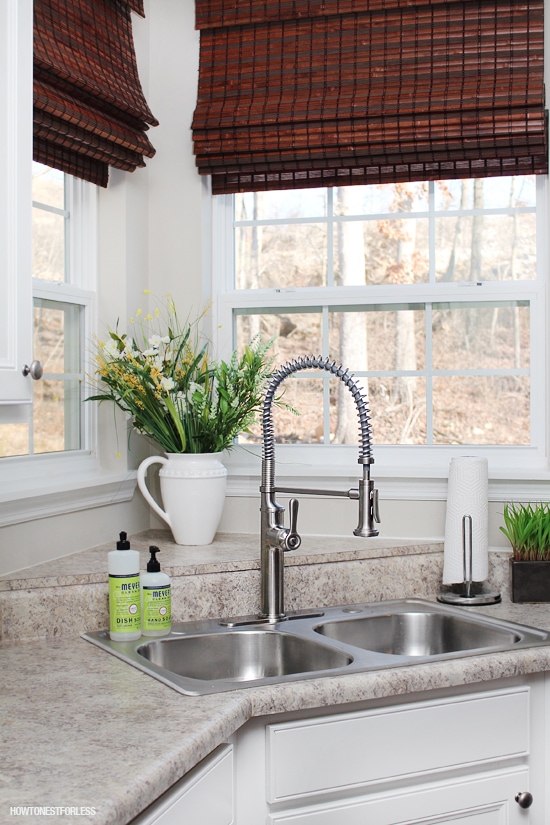 What is Polished Nickel Finish?
Polished nickel is a type of metal that is treated to create a bright, shiny finish. It is usually used for decorative finishing in bathrooms and kitchen fixtures, as well as tabletop items such as cutlery, vases, and even jewelry.
The polished nickel finish can give any item a modern and luxurious look while maintaining its traditional charm.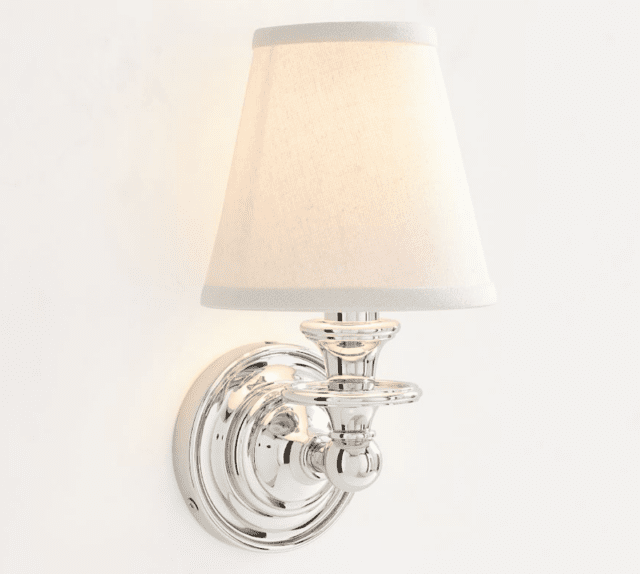 How is Polished Nickel Made?
Polished nickel is made by plating nickel over a metal core. Then, the nickel plating is polished to a high shine.
Appearance
Polished Nickel has a warmer, yellowy undertone. It's often compared to traditional sterling silver. Polished nickel is highly reflective.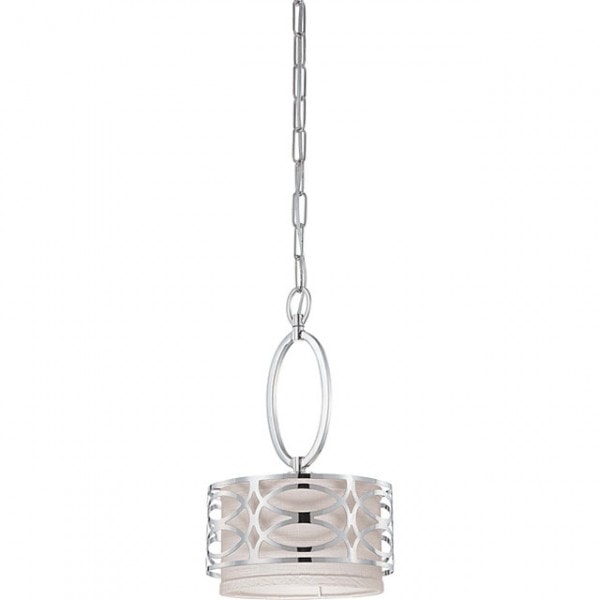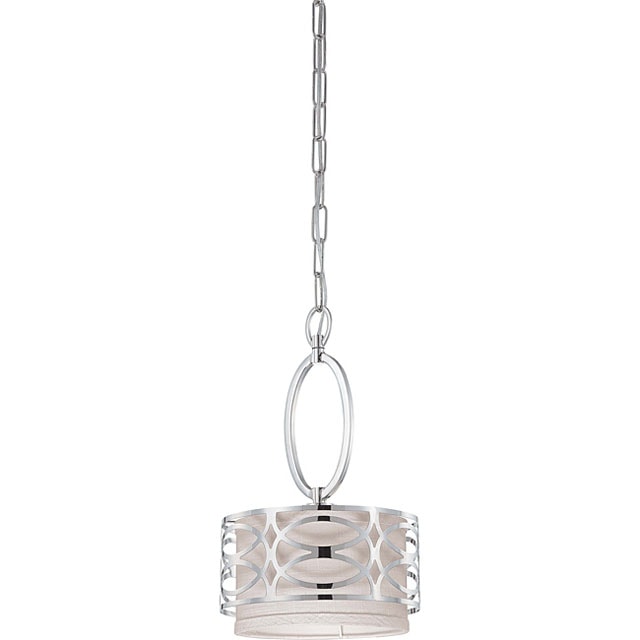 Durability
Polished nickel is also highly resistant to tarnishing, corrosion, and scratches compared to other metal finishes. This makes it the perfect choice for special occasions or everyday use.
Satin Nickel vs Polished Nickel – What's the Difference?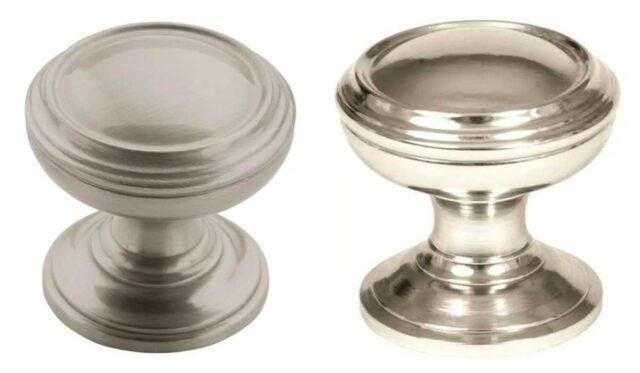 Aesthetics
The primary difference between satin nickel and polished nickel is the aesthetics.
Satin nickel has a matte-like finish that is not as bright or shiny as a polished finish. It tends to blend into the background of light colors better because it lacks extreme contrast compared to other types of metal finishes.
Polished nickel is much brighter due to its reflective properties, allowing it to stand out in many decorative settings.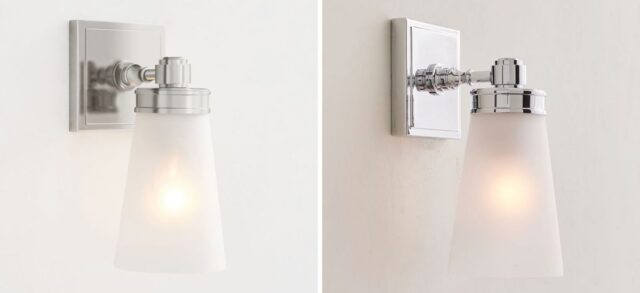 Durability
Both satin nickel and polished nickel are classic materials with high durability ratings.
Though they look very different in terms of aesthetics, they both resist rusting, tarnishing, corrosion, scratches, and general wear-and-tear over time.
Satin Nickel scores higher than polished nickel on scratch resistance tests since its matte finish does not show scratches as easily. This makes it an ideal choice if used in a household with young children or pets who may try to scratch or nudge the hardware accidentally.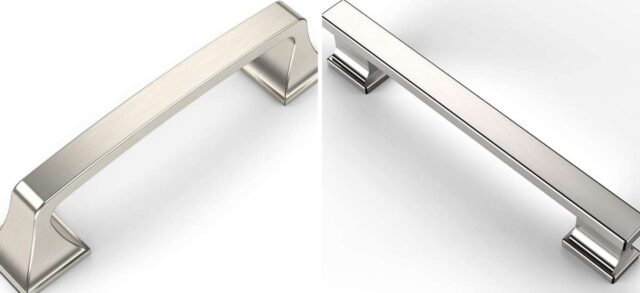 Cost
While there's no significant cost difference between satin nickel and polished nickel, there are underlying factors that could determine which one might be more expensive depending on your project needs.
First, consider where you're buying from—online stores tend to have lower prices than physical retailers like hardware stores.
Second, inquire about any shipping costs if ordering online; many smaller companies offer free shipping while large ones may charge an extra fee depending on how much you purchase.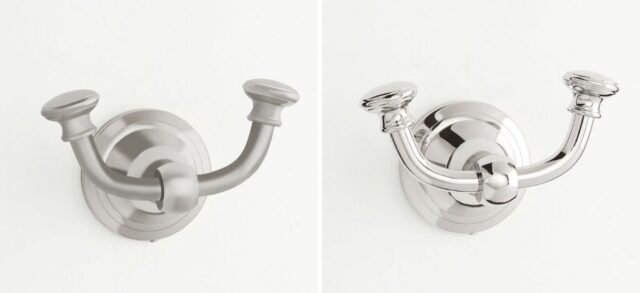 Conclusion
All in all, choosing between a polished or brushed metal finish ultimately comes down to your own preferences when it comes to aesthetics.
Both options will provide excellent durability without compromising quality or style regardless of what your specific application might be!